I'm feeling my age today.
I need to wear glasses when reading.
Need to.
I've got sexy white streaks of hair.
I've got too much loving in the belly region.
jiggle jiggle belly fat
why can't I get rid of that?
But hey, I'm the same age as the lovely Padma of Top Chef.
Me with my favorite big ass skull ring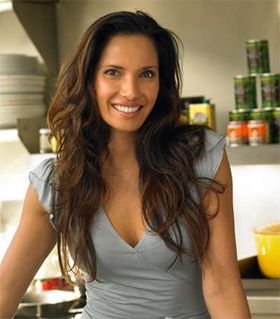 International Model and Cookbook Author