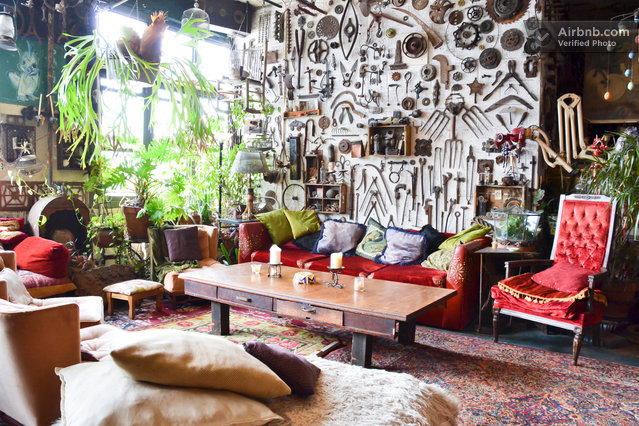 This lovely INSANE home of marvelous collections is available through AirBNB.
Paige and Ahnika are the very creative (and lucky) owners.
They collect (hoard?) lots of cool stuff like:
old farm tools, thriving green plants, musical instruments and comfortable looking colorful cushions.
They know how to style the bee-jesus out of their home in Brooklyn.
It is like a living and growing museum.
But better-since you can plop on down anywhere and not get yelled out by a security guard.
I highly recommend checking out their fabulous and wacky home-
It's a pack ratter's heaven.
I want to stay there--
No, I want to live there.